Expandable / Collapsible Sidebar Menus on Website: Pros and Cons
A sidebar menu is an essential element of many websites that helps users navigate through the site's different sections. An expandable / collapsible sidebar menu is a design pattern that allows users to collapse the menu when they don't need it, giving them more space on the screen, and expand it when they need to access the menu items. This design pattern has become popular in recent years because of its versatility and the ability to maximize screen real estate. In this article, we'll look at the pros and cons of using expandable sidebar menu on websites and provide some examples of sites that use them.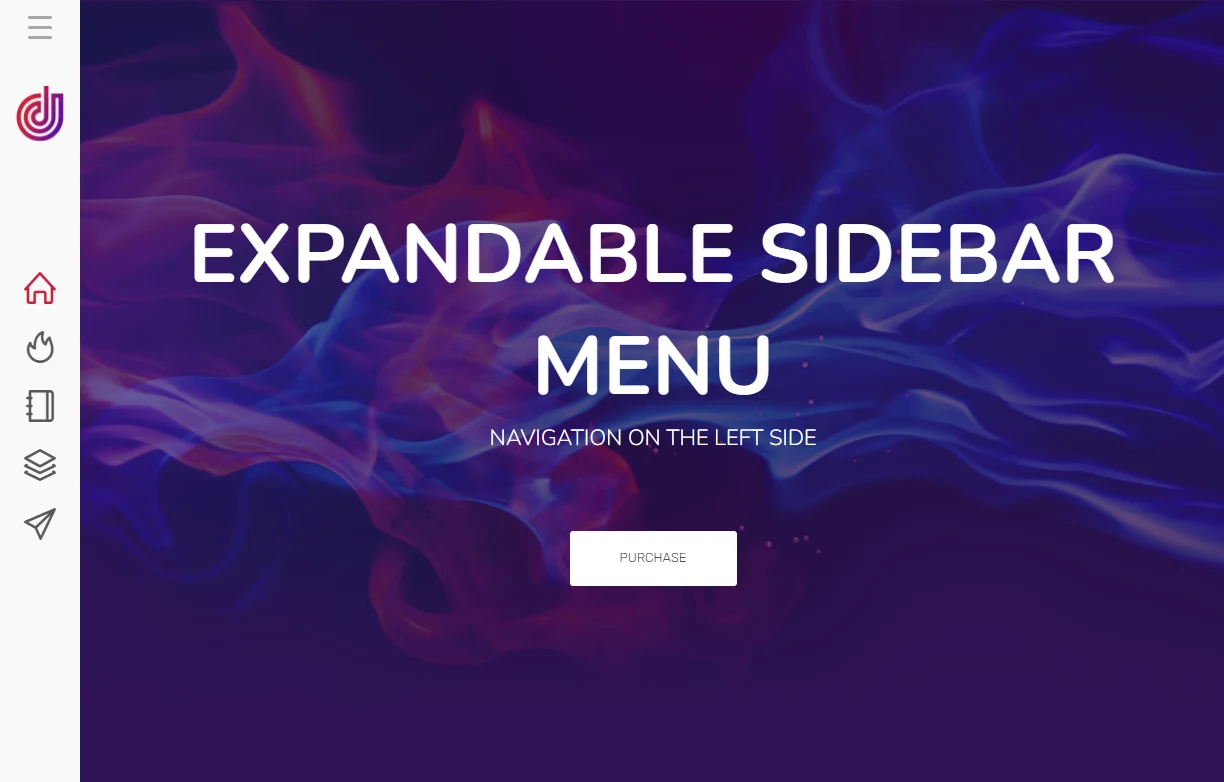 Pros:
Saves space: An expandable sidebar menu takes up less space than a fixed sidebar menu. When users don't need the menu, they can collapse it, giving them more space to view the website's content.
Flexibility: The expandable / collapsible sidebar menu design pattern is versatile and can be used in various contexts, from desktop to mobile devices.
Clean and modern design: Many users appreciate the clean and modern design that an collapsible sidebar menu provides.
Better user experience: Expandable/collapsible sidebar menus allow users to focus on the content they want to view without distractions from the menu. Users can expand the menu when they need to access it, making the navigation more intuitive.
Cons:
Not visible: When the menu is collapsed, some users may not notice it, and they may miss important navigation options.
Fewer options: An expandable/collapsible sidebar menu may have fewer options than a fixed sidebar menu because the space is limited.
Extra clicks: Users need to click on the menu icon to access the navigation, which may not be as efficient as a fixed sidebar menu that's always visible.
Examples of Websites with Expandable/Collapsible Sidebar Menus:
Trello: Trello is a project management app that uses an expand /collapse sidebar menu for navigation.
Asana: Asana is another project management app
Duolingo: Duolingo is a language learning app
Udemy: Udemy is an online learning platform that uses an such sidebar menu for navigation.
Hubspot: Hubspot is a marketing and sales software
Grammarly: Grammarly is a writing assistant tool that uses an expand sidebar menu for navigation.
CodePen: CodePen is an online community for front-end developers 
---
---